Post by michaels on Oct 8, 2019 22:00:35 GMT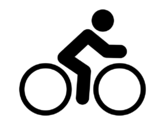 I'm sorry to hear some are not feeling great at the moment :-(.
Haze, what great news on your marathon place, I don't think you said, but I assume it's London? You've got loads of time to train so if you start now then you'll have a great run :-).
Carly, yes I heard it might get a bit breezy here over the weekend! My MiL is a bit of a worrier and she's been sending us typhoon updates. From tomorrow we'll be up in the mountains doing a 4 day linear walk. We'll just have to play it by ear as I don't think there's going to be a lot of wifi, and if we have to hole up somewhere for an extra night then it's no big deal.
Yesterday we went to a huge Buddhist temple in Tokyo called Senso-ji. Despite DM's encouragement I haven't got any photos to upload so please do have a quick Google search to see what it looks like, it's magnificent! The streets surrounding it are full of craft shops selling woodblock prints, pottery, fans, kimono etc etc so we spent hours just walking around. We also found some more food halls where everyone is incredibly generous with the tasters ;-). We've tried all manner of weird and wonderful foods, a lot of which I have no idea what they actually are.
In the early evening my feet were tired from so much traipsing around so when I spotted a little bar with some seats outside down an alley way I announced it was time for a little refreshment. There were no English menus so we just asked for a "beeru"...some words are easy to remember ;-). Whilst we were sat drinking our beers we noticed that EVERYONE else in the bar was drinking the same drink. It was a clear liquid in a big beer glass filled up with ice. Along with it was served a small brown bottle with brown liquid inside that people would then add, little by little into the glass. We did a bit of Googling and found that it was 'Hoppy' which is a low alcohol beer type drink. The liquid in the glass is a spirit and you just mix the two together. So we thought we'd have a go and try one, much to the delight of the barman! It had a very subtle taste and was a bit too easy to drink. So my 'quick sit down' to rest my legs turned into a bit of a longer evening than planned ;-).
Today we have the morning in Tokyo and then we're catching a train into the mountains. Tonight we're staying in a guesthouse where everyone just sleeps on tatami mats in a communal bedroom, before we set off hiking up the mountain tomorrow.
I almost forgot to say, we've been whoopsie shopping too! We stopped off at a supermarket on our way back to our apartment last night and picked up some sushi for breakfast. It was just 50% off, but it made me happy ;-).
WE went to Mt Fuji, drove up as far as allowed and then went for a walk - apparently the summit was a good 6 hours round trip and as we weren't dressed for it and it would have been dark by the time we got back we decided we had enough photos and went back to our rented log cabin for a long soak in a hot tub and some beeru. I got a 9p screener prolific on whether I am a software engineer - I knew just enough to pass the three filter out questions.